If you're a musical geek like me (and I'd like to think that you are), you probably have show tunes running through your head all day. Anything can spark a tune. Running late? Cue My Fair Lady's "Get Me to the Church on Time." Stewing over your significant other's shortcomings and scheming of ways to fix him/her? Perhaps you find yourself thinking, "Marry the man today, rather than sigh in sorrow. Marry the man today and change his ways tomorrow." from Guys & Dolls' aptly named "Marry the Man Today."
As I pondered this post, I had Hairspray's "I Know Where I've Been" on repeat in my mind. Fun Fact: when you get a song stuck in your head, it's called an earworm. Here are some of the lyrics to catch you up with my earworm:
There's a cry
In the distance
It's a voice
That comes from deep within
There's a cry
Asking why
I pray the answer's up ahead
'Cause I know where I've been
There's a road
We've been travelin'
Lost so many on the way
But the riches
Will be plenty
Worth the price
The price we had to pay
There's a dream
In the future
There's a struggle
That we have yet to win
And there's pride
In my heart
'Cause I know
Where I'm going
And I know where I've been
It's been awhile so allow me to fill you in on where I've been. November of 2012 saw me under the knife as I had a vertical sleeve gastrectomy performed. In this newish weight loss procedure, the surgeon removes a large portion of the patient's stomach so it goes from being about the size of a two liter bottle (yikes!) to a quarter of that size. Picture a large marker or highlighter and that's about the size of the stomach post-op. Consequently the patient will eat much smaller portions of food moving forward. It is stressed before the procedure that this is a weight loss tool, not a solution. The patient still has to put in the effort to make healthy food choices, eat enough protein, exercise regularly, and take the appropriate vitamins.
Though initially this was a difficult adjustment because "OMG I love food!" I was highly motivated by the pounds just falling off. My appetite was somewhat diminished as a result of the surgery and the feeling was incredible. I didn't "need" food the way I used to. I could eat a few bites of scrambled egg (just one egg) and be done with it. If I happened to have a piece of chocolate, I would take one bite of it and leave the rest for another day or throw it away. Who does that???
Every time I ran into someone I hadn't seen in awhile or even a few weeks, they piled on the compliments. I looked amazing. Really amazing. Just ask anyone who ever looked at me between November 2012 and September 2013. Or see for yourself: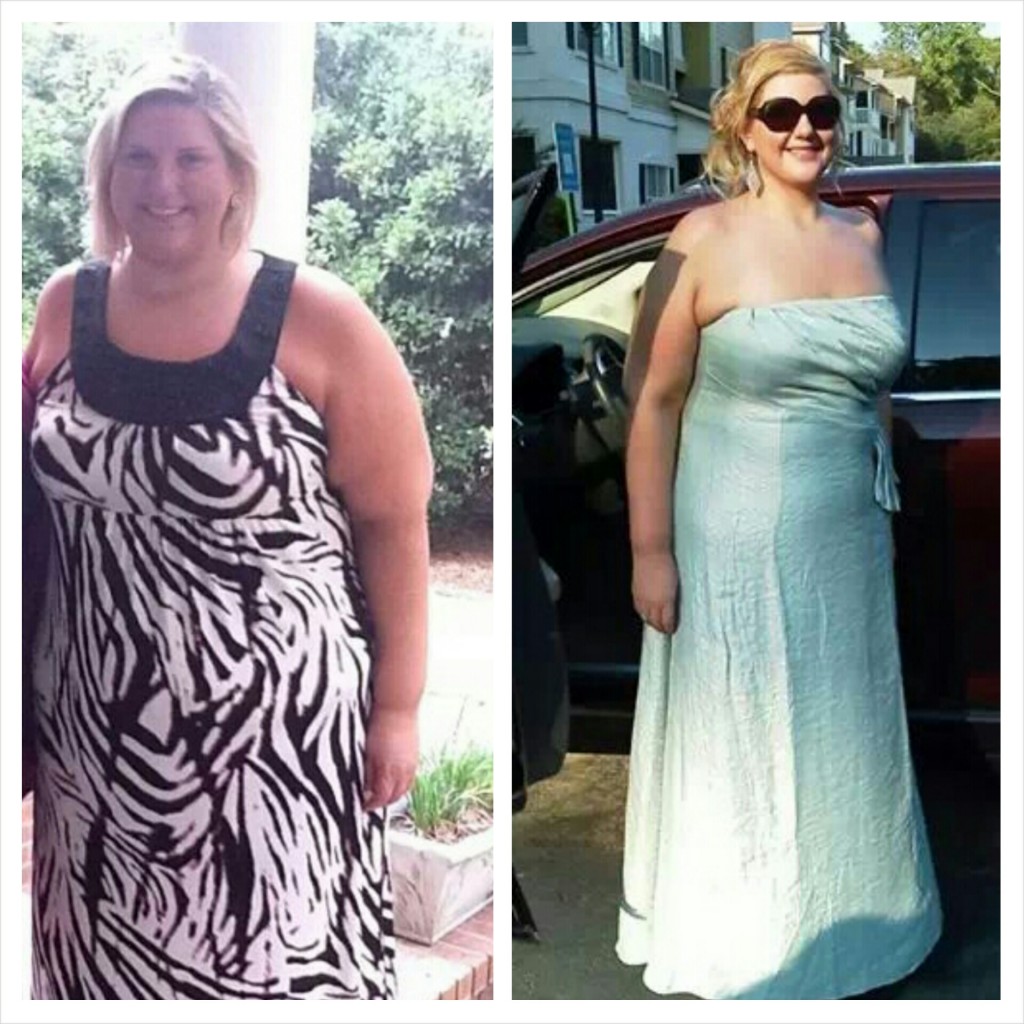 I was down 100 pounds in less than a year! Unbelievable. To be honest, I wasn't even trying very hard. I joked to my family that "all I do is sit around and lose weight." My new hobby: weight loss. Gym? No thanks. I'll just eat some cheese, maybe a piece of sushi, and call it a day. At the time I was slammed with work. At one point I was even juggling a budding romance and nearly weekly cross country trips for a project in L.A. It turned out that it was a combination of the Sleeve and a busy schedule that saved me from myself those first several months. Soon enough a few things fell apart and I found myself confronted with a slew of negative emotions. I had no idea how to handle the sorrow and sense of loss without turning to food.
After an emotionally vexing few months in which I comforted myself with ice cream, long naps, and more pajama days than I can remember, I was shocked to see I had gained back 16 pounds. This made me even more depressed than the series of unfortunate events that led to my depression that led to my worse than usual habits. It was an endless cycle of tears, ice cream, and Ambien.
With the help of self-help books, journaling, road trips, friends, family and oh that great healer, Time, I started to slowly reverse the damage. I've found my way to the gym again, I'm eating a bit healthier, and most importantly I'm working through my emotional eating issues and other attachments to food. Though I'm blessed to have the Sleeve and I believe it will continue to help me achieve my weight loss goals, it finally hit home that my lifelong struggle with obesity is more mental than it ever was physical.
It is with a new determination, heightened awareness, and redefined sense of self that I continue this journey to shed the next 100 pounds and keep the whole 200 off. I know where I'm going and I know where I've been.