Since my post on Sunday, people have been asking me for more details on The 24 Day Challenge. Strangers stop me on the street (Facebook) begging for the inside scoop and asking me question after question: Is it a cleanse? Is it a diet? Is it really challenging? How much longer until we can go for drinks? Would you punch me me in the face if I ate a Chick-fil-a sandwich in front of you right now? My respective answers: Yes. Pretty much. I mean, duh. 21 days. That's why I box at least twice a week.
So far the Challenge has seemed both stringent and flexible. I know that doesn't really make sense, but I will do my best to explain. Perhaps the best way to put it is that it provides great structure but you will still get out of it what you put into it. The products don't replace every meal and the program doesn't give you a diet plan. They don't order you to eat 1/2 a cup of oatmeal with 2 tablespoons of soy milk and then say that if you even think about adding sugar you automatically gain 20 calories.
Also, the structure you are given changes every 6 days or so. I'm trying to take this whole thing one day at a time so I'm not totally sure what's coming up but I will walk you through what it's been like so far. Please note this is not an official guide and I do not represent AdvoCare nor do I claim to have Googled it enough to become an expert.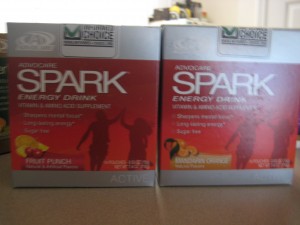 *Rise and Shine*
As soon as I make sure I get up on the right side of the bed, I mix myself a drink called Spark which is a nutritious energizer (I have Fruit Punch and Orange flavors) and take 3 Amino Acid supplements called Catalysts.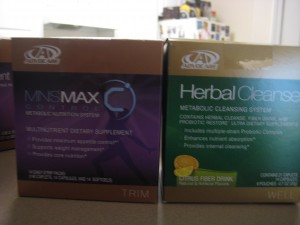 *30 Minutes Later*
As part of the herbal cleanse I mix up a fiber drink. It totally grosses me out, but this is one of the things that I only have to do for 6 days, so I handle it like a grown-up and down it like a massive shot. At this point I also enjoy some fruit. The recommendation is apple or berries. I usually alternate between the two though honestly after that fiber deal I'm barely hungry. It's also important to drink lots of water at this point in the day.
*Mid-morning Snack*
The suggestion is eggs or oatmeal and more fruit. I don't really do oatmeal so I usually stick with eggs and nibble on an apple or berries.
*Lunch*
Lean meat, veggies, complex carb. For me this varies day to day. Yesterday I had leftovers (chicken, broccoli, quinoa). Today I had an appointment in town around lunchtime so it was completely unknown whether I would make it through this time without making a regrettable food choice. I'm proud to say that I resisted the Chick-fil-a that I had to drive by twice and ended up eating sushi from Fresh Market. This had a bit of white rice in it but I mostly ate the tuna, salmon, avocado, cucumber parts instead. I omitted soy sauce because really it's a lot of sodium…and I was trying to eat it while driving.
*Mid-afternoon*
Another Spark and Catalyst pick-me-up.
*30 Minutes Later*
Snack of veggies, fruit, nuts or seeds. I don't really like this part. I tried to make roasted nuts in the microwave on Day 1. One minute is too long to zap a serving of assorted nuts. They were gross.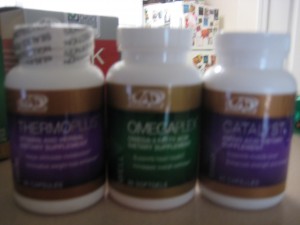 *Dinner Time*
4 Omega pills followed by lean meat and veggies.
*Night Time*
The herbal cleanse continues… 4 fiber pills!
*If you're still hungry later*
Fruit. I usually don't want fruit and go to bed feeling like I'm really hungry. I'm a night snacker. I used to overdo it and eat my biggest meal of the day like right before bed time. I've gotten a grip on it and can limit myself to one small snack at night but I find it hard to limit that even further to just fruit.
It took a few days to get the order of things down. The first night I forgot to take my fiber pills and Katy, my partner in crime, admitted to mistakenly taking a supplement that we're supposed to take next week instead of the fiber pills two nights in a row. (Busted!). Now I make sure to check my schedule 20 times a day so I don't forget. Today the food choices were a struggle and physically I'm feeling much more fatigued than I was the first two days. I don't usually consume any caffeine on a daily basis so I think the Spark is extra effective on me and is interrupting my sleep a bit. I tried to drink the Spark earlier in the afternoon today and am hoping for a good night's sleep to get back in the groove tomorrow!