I love a Lazy Sunday as much as or more than a Sunday Funday. What's the difference, you ask? That's another post altogether.
My Sunday was decidedly lazy. I spent a great deal of time with Hulu catching up on 30 Rock, The Firm, and other favorite shows. Don't worry…no spoilers ahead.
In the past, Sunday nights have been a hard time for me. I don't do transitions very well, even if it's just the start of a new work week. Love my job (don't get me wrong, Boss), but I tend to experience some level of anxiety regardless of whatever corporate joys await me in the coming days. Timesheets, status reports, projections, oh my!
Another issue is regret/guilt. There is so much I hope to accomplish each weekend-socially, physically, mentally…I could go on. Regardless of what I get done, I am often more focused on what I haven't gotten done. I think I get this from my mom. Just kidding…I definitely get this from my mom.
At some point I wised up and realized that proverbially beating myself up on a weekly basis is even less beneficial than it sounds. There is a reasonable and appropriate amount of self reflection which helps a person to grow, and then there are nights spent crying in bed over an unloaded dishwasher and the fact that you haven't left your apartment all day. The second situation is what you should try to avoid.
Since I was so lazy today, I felt the need to do something to make sure I didn't end the day with regrets. Introducing…craft time!
I'm pretty much a craft queen except in that I'm not really that artistic. I'm also bad with glue – whether rubber cement on the carpet or Krazy Glue that ends up on my teeth, things just seem to go awry. I don't let these mishaps stop me, I just try a different kind of glue the next time.  The most important thing is to make something that is subjectively pretty and to have a good time.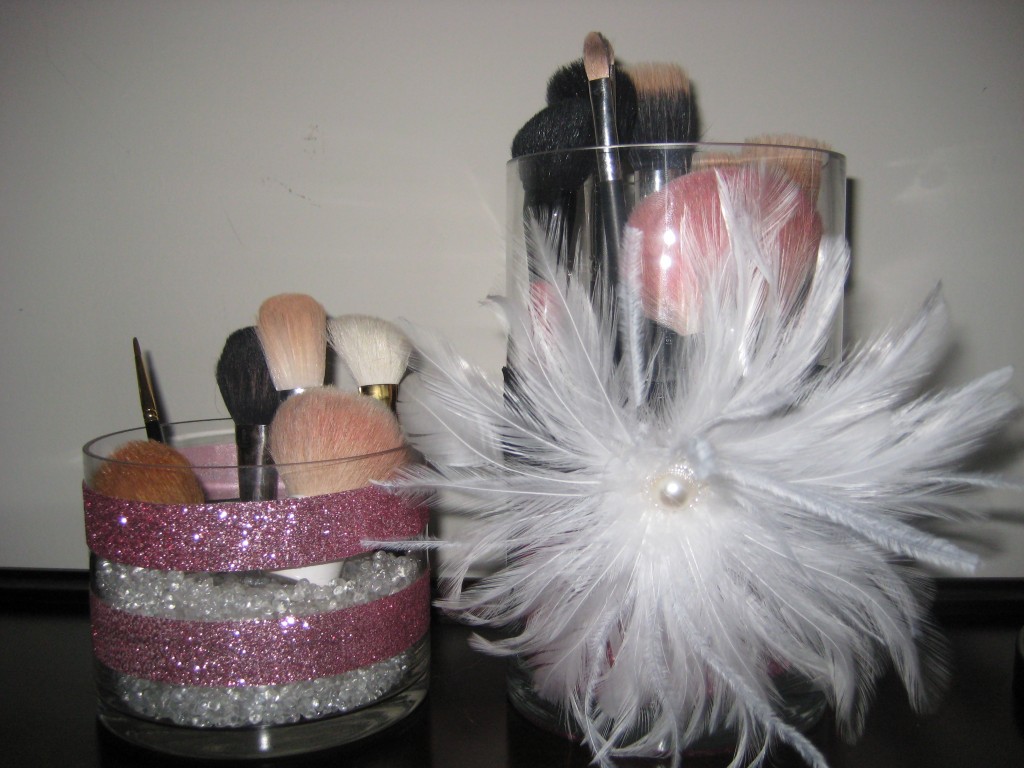 Mission accomplished.
Today's craft activity was an idea from Pinterest (no surprise there) wherein you decorate a vase with ribbons and/or ornamentation and fill it with colorful rocks or marbles or whatever and, ta da, you have yourself a very fancy makeup brush holder. (Boys: I guess you can put like knives or something in your vases. I don't know…comment if you can come up with a better idea).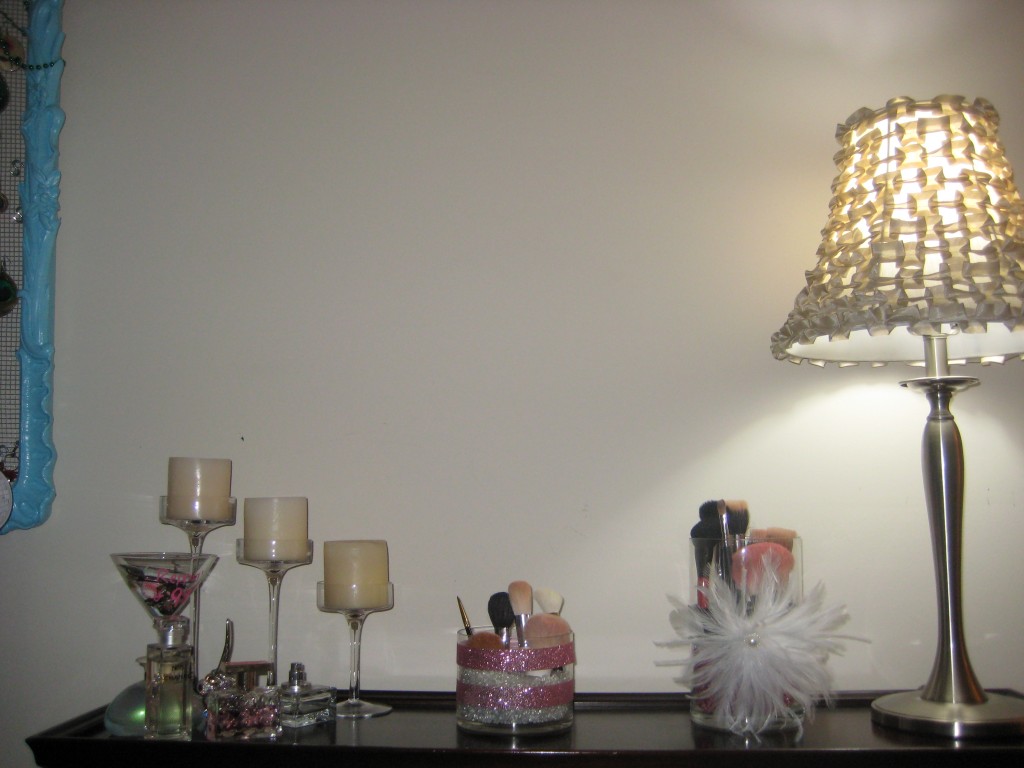 This had been on my to do list for weeks so it felt good to finally get it done. It's also a good visual reminder that my Lazy Sunday was not for naught.