I never experienced serious sleep deprivation until my senior year of college.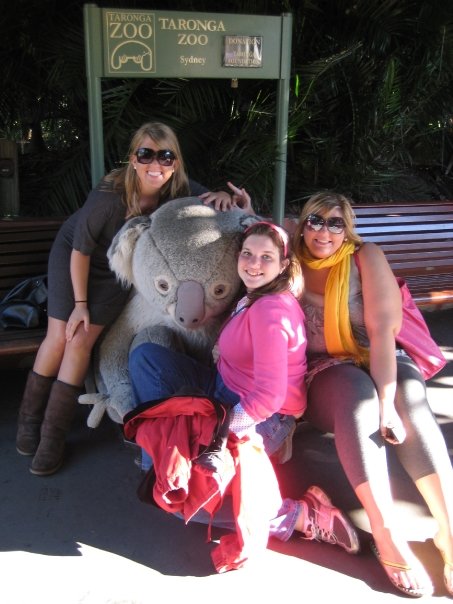 I spent the second semester of my junior year in Sydney, Australia and had the time of my life. I did a lot of traveling and met people from many different cultures. It was a phenomenal experience and one that I didn't want to end. When I returned to college my senior year I had a hard time adjusting to the small town college life that I used to love.
I used to cherish the college "Bubble" as we called it. Everyone knew everyone's business and that was fine by me. I had a strong and diverse network of friends, sorority sisters, and professors. Between chapter meetings, roommate dinners, southern football games, and the occasional liberal arts school cause, there was always something going on-something to be a part of. My friends and my sorority from Before Australia were still there when I returned and Senior year should have been a blast, but it kind of all fell apart for me. Boys in seersucker, tailgating, and even hunch punch all lost their previous appeal and you had to drag me out of bed to get me to go to class or a party. But even though I spent most of the year in bed, I rarely slept.
A few years earlier I had been diagnosed with moderate depression and severe adjustment anxiety. I had it under control and despite a few family and personal tragedies my Sophomore year, I continued to grow as a student, friend, sorority sister, and individual.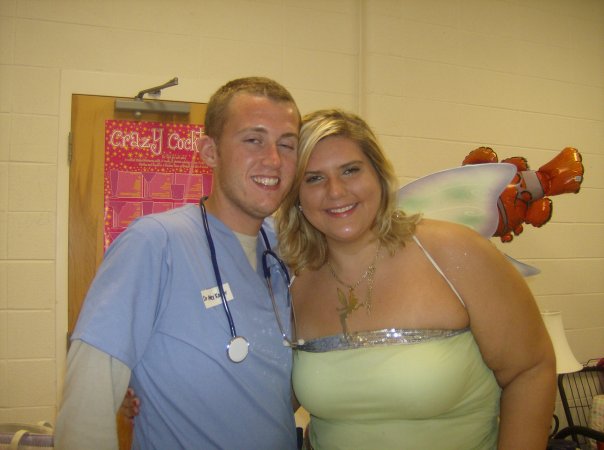 I thrived my Junior year and continued to study hard and play hard. I was on top of my game academically and socially and was living life to the fullest. Living in Australia for 6 months I shed weight without even trying. I was eating whatever I felt like and not going to the gym nearly as much as usual. I think I was just happy though. I didn't eat to fill any emotional void, I just ate when I felt hungry and for once there weren't emotional mind games involved.
Then during September of my Senior year, I just stopped sleeping. The insomnia seemed to come out of nowhere. My depression and anxiety  had never manifested themselves physically before so I had a hard time wrapping my head around that as the possible cause of my sleep problems. Most nights I laid in bed until the sun came up trying to fall asleep. Sometimes I took Advil PM but it didn't really help and had a major hangover effect on me after the few hours of sleep it provided. Doctors refused to prescribe sleep medications due to my weight. "Just exercise and lose weight, and the sleep will come back," they told me. It's hard enough waking up early to go to the gym, much less going when you haven't slept at all. It felt like an endless cycle that I couldn't break. I didn't have the energy to do the things that would help my health. That year, I ate to stay awake for classes, studying, and life in general. Dominos and I had a very close relationship.
I came back to the States from Australia a slightly slimmer Carolyn but then gained every pound back, plus many more in the year that would follow. I went to a medical weight loss doctor in May of 2009 (end of Senior year) where I learned that I weighed 403 pounds. I was in shock. I mean I knew I was heavier but I had no idea I had gained almost 100 pounds in a year.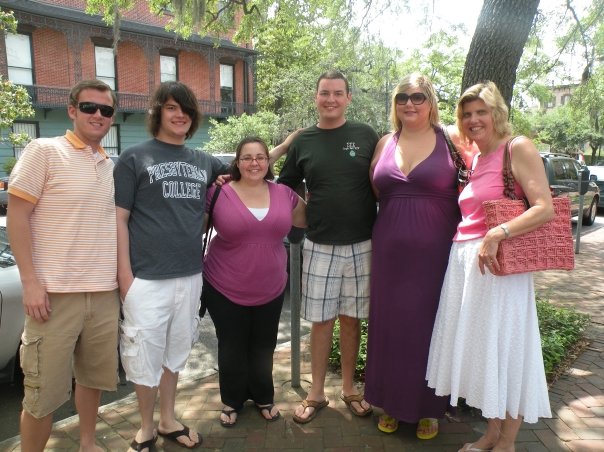 For the first time since adolescence, I felt like my weight stopped me from being pretty. It wasn't because of the number on the scale, it was just everything. I barely graduated from college because my lack of sleep affected my academics so much. Because I couldn't control my sleep -such a basic function- I felt like I couldn't control my body or my life. I hated what I saw when I looked in the mirror. I didn't see the admittedly large but well-dressed and radiant girl I used to be…I saw a sallow, sleepy, sad and frightfully, and frankly disgustingly, obese girl. I wanted my old life back and to be myself again, but I didn't know how.
Hate to leave you hanging, but if I continued the story now, what would you read tomorrow? Spoiler alert: things get better.